Franklin, Tenn. – September 30, 2020 – Carlisle Brand Tires announced today the release of three new sizes of Versa Turf, a radial construction tire with improved flotation to offer better traction and to minimize turf disruption.
"The new 24×12.00R12 size will fit many popular zero turning radius mowers in the marketplace. The traction provided by this tire will impress the experienced turf care professional with the improved efficiency and stability on any terrain, but particularly those with elevation changes," said Brian Preheim, Market Segment Manager of Outdoor Power Equipment at The Carlstar Group.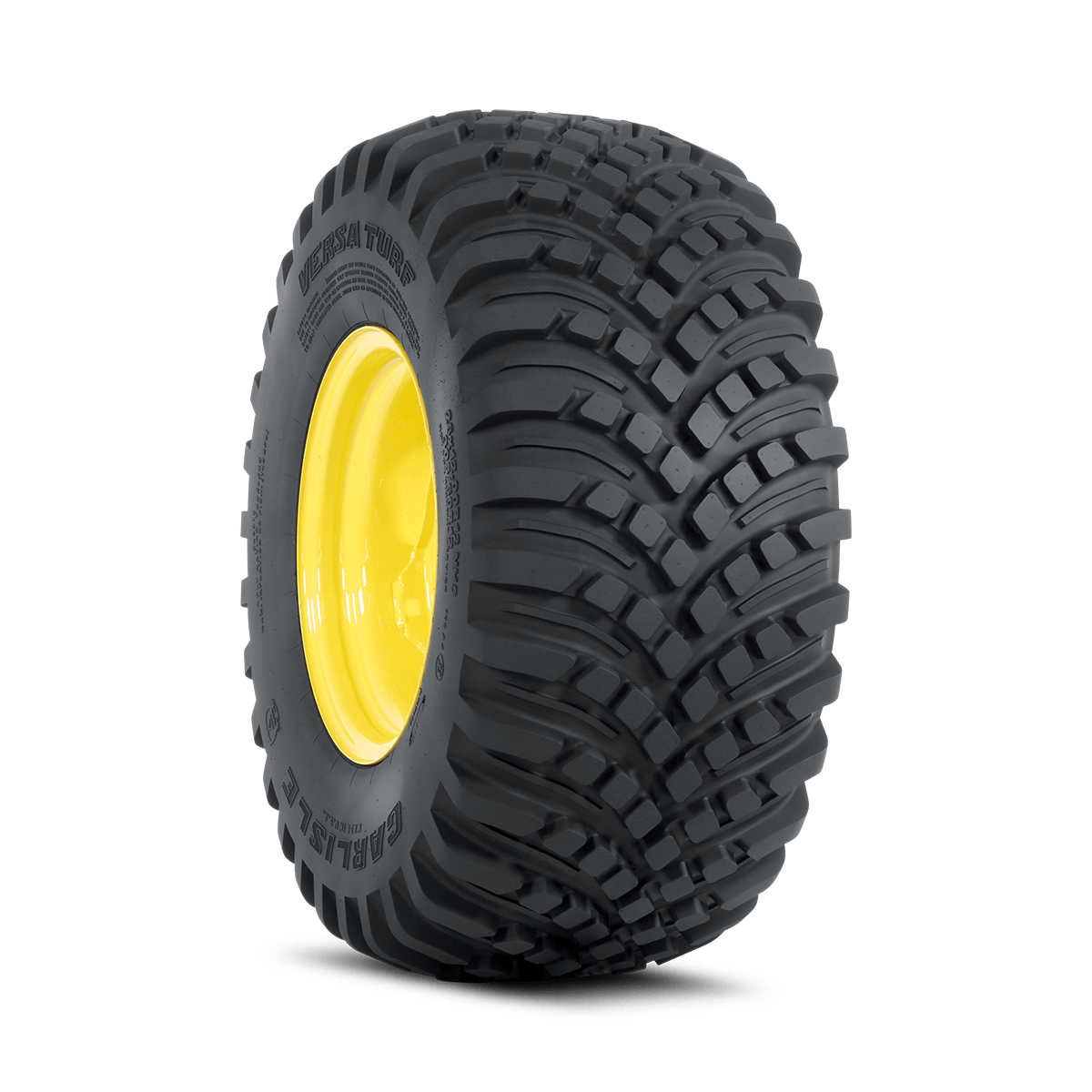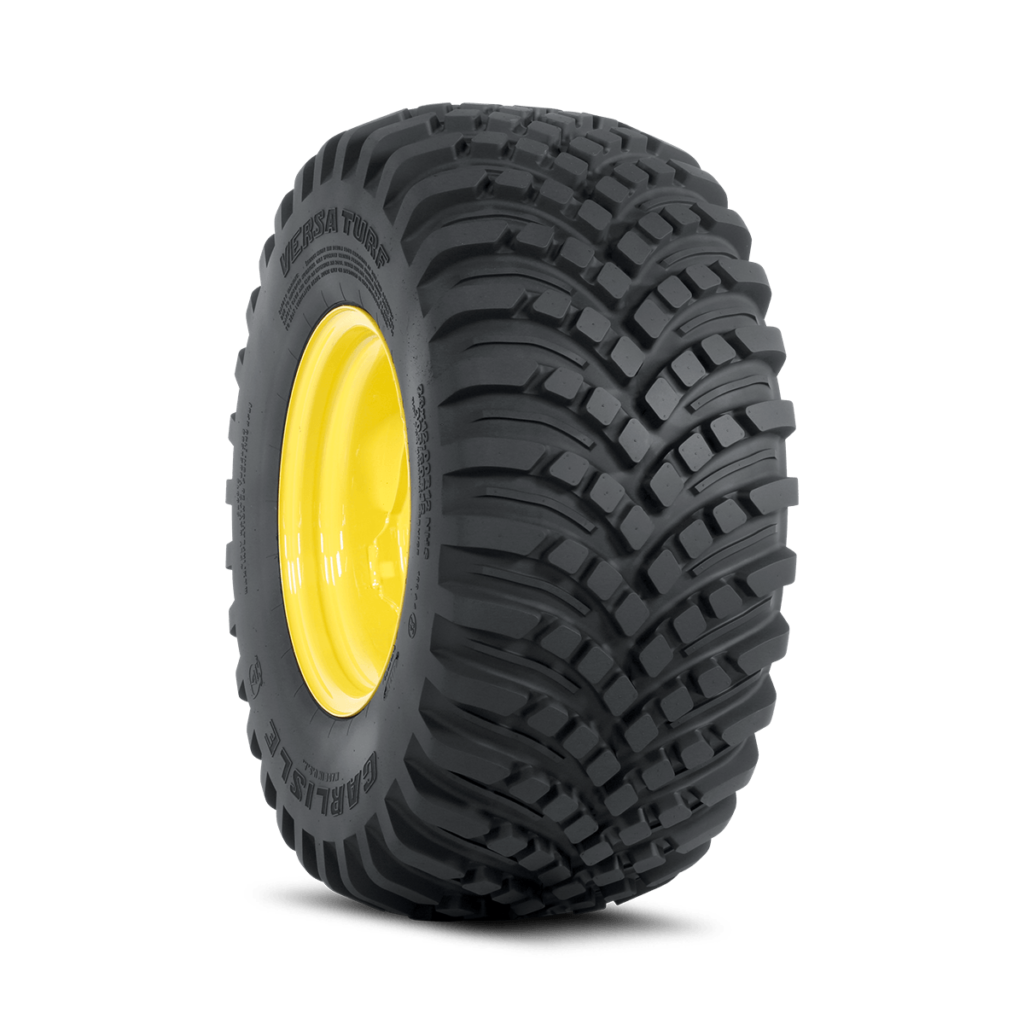 "We are excited to expand our Versa Turf compact tractor tire offerings with the new 23×8.50R12 and 12R16.5 sizes. This highly versatile tire design allows for great traction while still being turf friendly. This design blends the best attributes of the agricultural, turf, and industrial trend patterns into one ultimate product. The next generation of sizes are designed with steel belts for premium performance in a variety of conditions," said Travis Little, Global Market Segment Manager at The Carlstar Group.
The Versa Turf tire is designed with a directional tread pattern and engineered breaker bars for improved self-cleaning performance. This tire is designed with up to 60% deeper tread depth than standard R-3 tire designs and tapered shoulders to minimize turf damage during turns. The steel belted tires deliver increased puncture resistance.
The Versa Turf tire is available in sizes ranging in 18.7 to 32.6 inches in diameter.
About Carlisle Brand Tires
The Carlisle brand of specialty tires and wheels provides a comprehensive product portfolio for lawn and garden, ATV/UTV, trailers/haulers, agriculture, construction, industrial, and tube/flat market segments. Driven by ingenuity and innovation, our Carlisle branded tires deliver utility for your workday and performance for your adventures. Your passion is what gives us fuel to never stop researching, testing, and creating the best tires and wheels on the market. Learn more at www.carlislebrandtires.com.
About The Carlstar Group
The Carlstar Group is headquartered in Franklin, Tennessee and is a global manufacturer of original equipment and aftermarket specialty tires and wheels for the agriculture, construction, outdoor power equipment, powersports, and high speed trailer markets. The diverse portfolio of solutions are offered under several leading brands including Carlisle® tires and wheels, ITP® tires and wheels, as well as Cragar®, Black Rock® and Unique® wheels and Marastar® tires. The Carlstar Group employs over 3400 associates in 17 facilities located in 4 countries. The Carlstar Group nurtures a legacy of excellence in product innovation, quality, and customer service across its diverse market segments serving premier Original Equipment and Aftermarket customers. For more information about The Carlstar Group, visit www.carlstargroup.com.